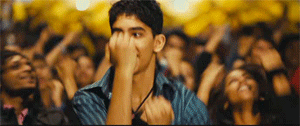 重要:会员私人密码设置以激活账户
VIP Password Setting & Account Activation
首先感谢您关注蓝澳的微信!
Thanks for adding Blueskys WeChat!
我们的会员系统将于2017年8月1日正式启用。注册并加入蓝澳会员,可以享有很多优惠和蓝澳社区的特别乐趣!
Our new VIP systemwill be officially launched on 1st August. VIP registration will allow you toenjoy many benefits, special interests, and fun in our Bluesky community offriends!
如果您已完成了(姓名、手机、性别和生日四个方面的关键信息),恭喜您! 您已经是蓝澳的VIP1会员了(最高5级VIP会员 每个级别)。
Congratulations! If you added the four key answers of name,mobile phone number, gender, and birthday, youre at Bluesky VIP level 1(highest is VIP 5).
如果以上信息不完全,系统则无法自动辨识您成为VIP会员,只能是非会员信息保存。
If the aboveinformation is incomplete, the system can not automatically identify you as aVIP member, can only be non-VIP of the information preservation.
已经是VIP会员的朋友,为了您的会员尊贵资格有效,还请完成您个人VIP会员密码设置,以激活VIP会员账户。
VIP friends, to makeyour VIP valid, please also complete the VIP password at Bluesky to activateVIP account:.
请来店时到收银处,在指定的工作人员的指导下操作完成密码操作,我们将非常乐意帮助您!
When you come to Bluesky, the staff will help you tocomplete your password setting. Well be very happy to help you!
我们诚挚感谢您的耐心和配合! 期待能经常见到您,并为您提供更好的服务!
Thank you for yourpatience and cooperation! Looking forward to seeing you often and providing betterservice for you at Bluesky!